MAY 18 2023
Lighting the way forward for SuperValu Edgeworthstown
Ceire Duffy, Director, SuperValu Edgeworthstown, talks about the recently completed lighting upgrade at the store.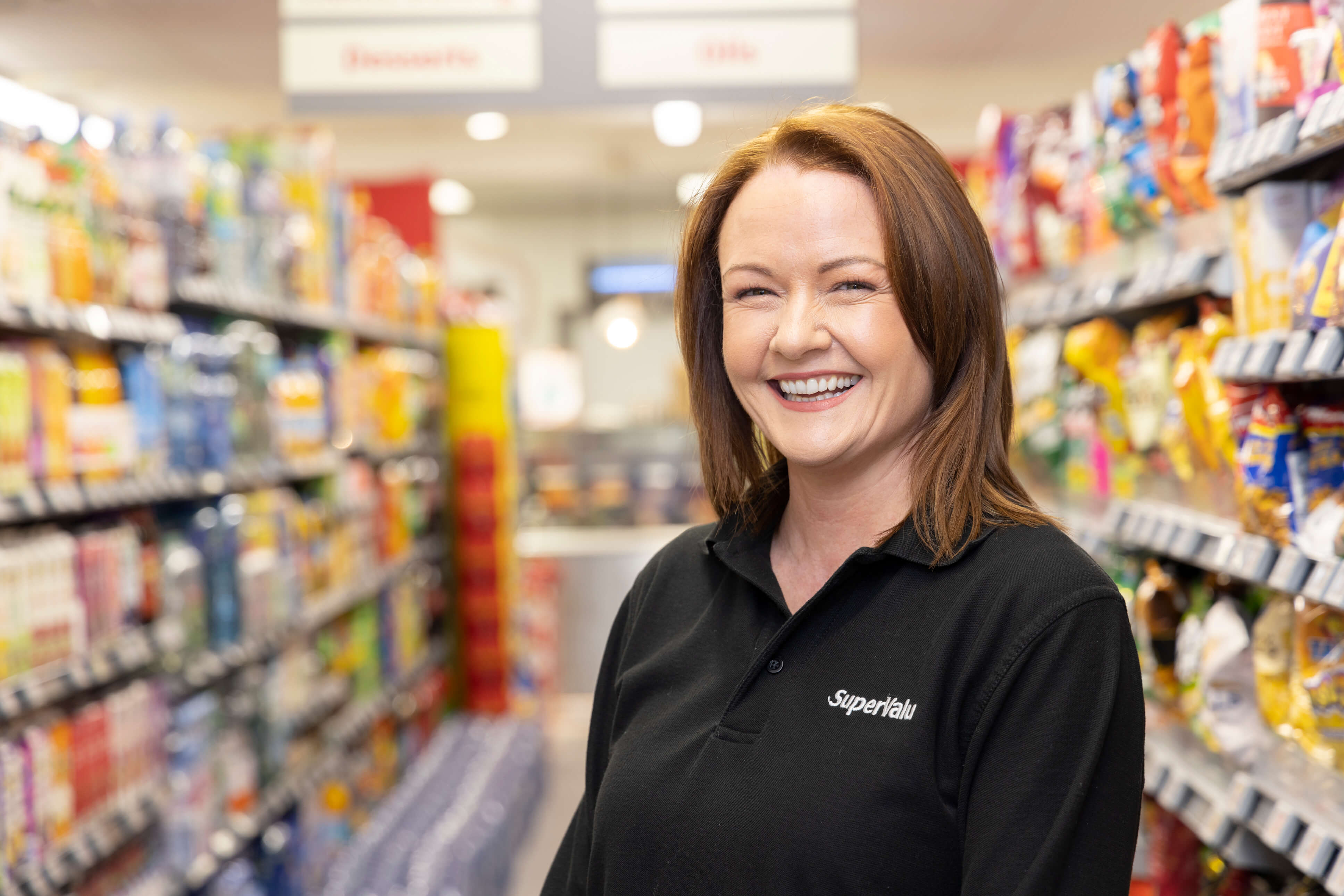 Picture: Ceire Duffy
She answered some questions on the process and what our Lighting Solutions upgrade can provide a business:
Can you give us a general overview of your business and sustainability goals?
We as a business are always looking at ways to improve our energy efficiency and reduce our carbon footprint. The store itself is expanding and ever changing, so the recent upgrades have been a welcome addition to the store. It's another step on our sustainability journey.
Why did you decide to carry out a lighting upgrade? Was it part of a larger energy efficiency / carbon footprint reduction strategy?
Yes, we had previously added some new lighting upstairs along with some sensors, to upgrade the main shop floor was always something we had in mind, but just hadn't found a suitable contractor or project manager to carry this out.
How did you hear about our Lighting Solutions programme?
Through our Account manager.
How did you find the end to end process – any disruption to trading etc?
I was very impressed with the offering, instructions and info was explained well, easy process to go through, especially with using you for the fitting. Work all completed in a timely manner, and very little disruption to work on site. Electricians were very helpful and kept us informed through day of installation. Would highly recommend to others.
Have you been impressed with the quality of the light fittings?
Very much so, overall, the store seems a lot brighter, helping to improve the look of our shelf goods and enhancing the customer experience.
Have you and your staff noticed the difference in the light levels?
Yes, great uniformity of light across the store. Overall, a great improvement to the previous light fittings.
What has been the impact on your store's lighting bills since upgrading to LED lighting?
We ran the project through Energia's lighting as a service model. So, we are paying for the works through the energy savings we are making, so it's been great for us as a business, as we had no upfront costs for the works.
Would you be happy to recommend Energia Lighting Solutions?
Absolutely, overall, the full install and process was seamless.
What advice would you give to a business considering a lighting upgrade?
Take the step, along with the improved lighting for you premise, you'll also reduce your energy consumption. As mentioned, the lighting quality has been a huge improvement in our store, with customers noticing the difference. It also helps to know you're doing your part in reducing your carbon footprint.
Is there a significant financial outlay required for a project of this size?
As we availed of Energia's Lighting as a Service solution we had no upfront costs. Everything was covered by your lighting team, and the whole process was a smooth journey.
Why did you choose to install Energia's Connect360 smart energy analytics product?
Along with improving our lighting system, we wanted to get some additional detail on the energy we use in our store. Connect360 will allow us to get a better real time understanding our consumption. With that data to hand we can see what additional changes might be needed to further enhance the energy efficiency of the store.
What energy savings has Connect360 helped you to realise or do you hope it will help you to make?
Overall, we will be looking to make further changes throughout the store in order to make incremental energy savings. I hope with the use of the system, it will help myself and staff to make behavioural changes throughout the store, like switching off machines at the end of the day etc.
How has Connect360 impacted, or do you hope it will help to impact, your businesses carbon footprint and bottom line?
We hope it will give us a better understanding of how and where our energy is consumed within the store. It can lead to a 10-15% reduction in usage, but overall I'd hope it will make us more aware of our usage and avoid as much energy waste as possible.
What advice would you give to a business considering a lighting upgrade or Connect360?
To get in touch with Energia, they will manage the full process from start to finish for you, the results are there to see.
FInd out more about how a
lighting upgrade with Energia Lighting Solutions
could help your business today.