Smart Meters are being rolled out across Ireland to give customers convenience, control and to support energy saving.
Every standard electricity meter in Ireland will be upgraded to a new Smart Meter with ESB Networks replacing 2.4 million meters nationwide by 2024.
Smart Meters offer increased opportunities for renewable energy generation on our journey to reduce carbon emissions for a cleaner, greener, and healthier environment for everyone.
What are Smart Meters?
Smart Meters measure your electricity and gas usage and automatically send this information to you and your energy provider.

Smart Meters enable you to see how much energy you are using and the cost of your usage so you can easily identify when and where savings can be made.
Smart Meters benefits to customers
Reduce energy costs:
Smart meters make you more aware of your energy usage around the home, helping you keep track of your spending so you can take steps to make savings before your next bill
The power is in your hands:
Smart energy controls means you can switch your usage to times of the day when electricity is cheaper for your consumption data available to view in the Energia app
Accurate billing:
With a Smart Meter there is also no need to manually read your meter, your usage info will be sent automatically to your provider, so your account is always up to date!
Faults can be found faster:
New functionality will identify and flag any faults with ESB Networks so fixes can be made faster.
Smart meters use wireless cellular connections, similar to that used by mobile phones, to send your energy usage straight to your energy provider and to a display monitor in your home. Standard meters do not have this technology and offer limited data and insights.
Once you sign up to a new Energia Smart Meter plan, you will be signed into a new one-year contract. If you change your mind, you can move to a new plan within the 14-day cooling off period. If you want to change after this time, a termination fee will apply. As a Smart Meter customer, the best way to control your energy costs is by making use of the three time bands.
Energia does not have a gas only smart tariff. But you can avail of a new smart plan for Dual Fuel (SMART electricity and standard gas). Meter readings will still be required for your gas energy usage. The National Smart Metering Programme is only targeted to Electricity meters.
​​​​​You can have a Smart Meter installed and remain on your current non-smart tariff however once you have moved to Energia Smart Energy Plan, it is not possible to move back standard plan.
Our Smart Meter plans have been designed with the customer in mind and offer a range of benefits to give you the best value, service and energy saving support.
The cost of your meter replacement is already included in your electricity network usage chargers so there is no additional cost to you for your Smart Meter upgrade.
Peak rate: This is applied between the hours of 5pm and 7pm.
Day rate: This is applied between the hours of 8am and 11pm, excluding the peak hours.
Night rate: This is applied between the hours of 11pm and 8am.
Time of use
tariff, is a method of charging electricity depending on the time of the day or night that you use it.
Energia have developed a range of new Smart Meter plans that are designed to work uniquely with your new Smart Meter. Based on the energy plan you choose, the prices will vary for day, night or peak times of the day. You can view and compare all the Smart Energy plans
here.
ESB have already installed over 800,000 Smart Meters across Ireland and the roll out is being delivered on area-by-area basis.

You will receive notice from ESB in advance of them coming to your area to completion installation. It is estimated that all standard meters in Ireland will be replaced with a new Smart Meter by 2024.
You will continue to be billed as normal every 2 months. Depending on the payment method you have selected with your plan you will either pay by monthly direct debit on our Level Pay option or every 2 months on our variable direct debit option.
An ESB Networks technician or an ESB Networks electrical contractor will visit your home to replace your meter.
Smart Meters are key part of Ireland's Climate Action plan as they will support the move to a carbon free electricity network. Smart Meters will facilitate smart grids, electric transport and heating plus local renewable generation and microgeneration.
When activated, the smart meter will communicate remotely with ESB Networks over a secure 2G network using technology like that used to send text messages. Your meter will create the equivalent of an encrypted text message and send it to an IT system called a Head End System (HES). This data is then stored securely in a central Meter Data Management System (MDMS) managed and operated by ESB Networks.

Each day, normally around midnight and via a secure 2G mobile network, your meter will send ESB Networks the total amount of electricity consumed over the previous 24 hour period. Each smart meter will activate itself approximately every two hours to check its integrity and connection to the network, if it finds any problems it will create another encrypted text message and send it to us.
All data collected from the meter is encrypted and will be securely stored in a central Meter Data Management System (MDMS) operated by ESB Networks. ESB Networks ensures that they are compliant with their data protection obligations and that all personal customer data is safe and secure. ESB Networks confirm this information on their own website.
Your Smart Meter will record energy usage in your home, any electricity exported onto the grid, events, alerts and instrumentation data related to the power supply to your home. Your Smart Meter will connect to ESB Networks secure 2G network provided by Three Ireland Limited to securely send data to your electricity provider.
Your smart meter does not use your own home WIFI, instead your new Smart Meter will communicate remotely with ESB Networks over a secure 2G network using technology similar to what is used to send text messages.
1. ESB Networks will send you a letter to let you know in advance when they are visiting your area to upgrade your meter.
2. An ESB Networks engineer or ESB electrical contractor will visit your home in person to complete the Smart Meter upgrade.
3. An ESB Networks engineer or electrical contractor will leave you with some information on your new Smart Meter
A new digital display screen on your new smart meter will show your current meter reading in kilowatt-hours (kWh). To read the new smart meter, note the figures on the screen before "kWh" from left to right and include all digits.

By pressing the Left-hand button on your meter you can scroll through the following:
Time and Date

Night

Day

Peak
If you're on a half hourly Smart Meter plan then your meter reading will be automatically sent to ESB Networks. Manual meter readings are no longer necessary unless there is a connectively issue with your meter. You can also view your usage within your Energy Online account. You can download your half hourly data from your My Account area.

If you are on a non-half hourly Smart Meter Plan (MCC16), meter reading will be automatically sent to ESB Networks.

If you are on a MCC12 product and your connection quality drops to CTF score 1 or 2, then Energia will be contacted.
If you have some connectivity issues with your Smart Meter then a meter reader will call to take a meter reading. If you have a Smart Meter but your connectivity quality is not at level CTF4 (strongest), ESB Networks representatives will continue to take readings up to 6 times a year.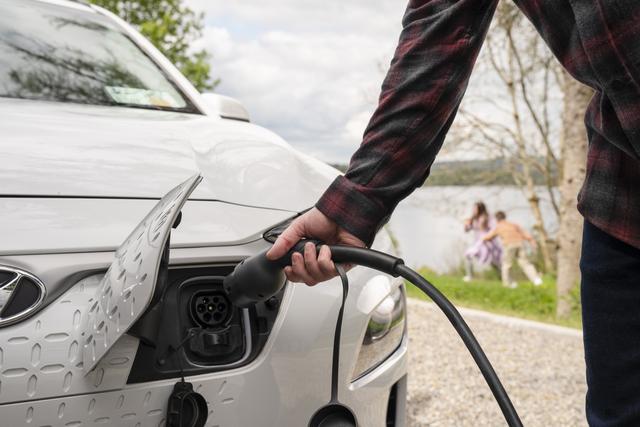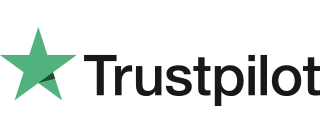 Showing 4 or 5 star reviews