Smart Meters put the power back in your hands by showing you what is consuming your electricity usage.
Did you know, If you have a Smart Meter, to get the benefits of it you should sign up for a Smart Meter Plan? Find out more below!
What are Smart Meters?
Smart meters are the next generation of electricity meters. By the end of 2024, every home, farm and business in Ireland will have the option to have a smart meter installed. ESB Networks will notify you when they are rolling out smart meters in your area. 

They work the same as a traditional meter, measuring how much electricity you use. Smart meters give you more accurate information on your energy usage using Digital Technology - helping customers to manage their bills.

How do Smart Meters work?
With smart meter services, your electricity usage can be recorded every 30 minutes or every 2 months, depending on the smart meter services suitable for you. This will allow customers to view and manage their usage more easily and identify ways to save on your energy usage.
How can Smart Meters benefit customers?
Smart meters could help you save money on your electricity bills. Typically, electricity companies charge different amounts depending on the various times of the day and how much pressure is on the electricity systems.

By monitoring your electricity usage in your Energy Online app, customers can have greater control of usage and see if making simple changes like turning on the washing machine later in the night can help save them money on their bills.

Do I need to sign up to a smart plan?
If you have a smart meter, yes you still need to sign up to a smart meter plan. We have a range of smart plans to suite different peoples needs and usage. Check out the link below to see which plan is smartest for you.
What are the benefits of me using a Smart Meter Plan?
There are a number of benefits for customers switching to a Smart Meter Plan, some of them include:
Smart Meters give you half hourly data to allow you to make changes and monitor your electricity usage.
With a Smart Meter, there is no need to submit manual reads, electricity usage is automated and accurate.
Get greater access to your energy usage with up-to-date information. See what appliances are using the most energy.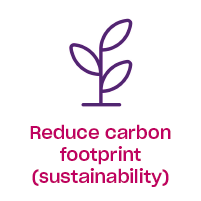 With an ever-growing population and more people using electricity at peak times, by tweaking your energy usage with a Smart Meter, you're helping towards achieving our climate action goals.
When you have a Smart Meter, they're all compatible which means you are free to switch electricity supplier.
What Smart Plan is best for me?
We have a number of smart plans available for you to choose from.