Our Recommended Plan - Energia Smart Data
Save 10% off electricity & gas unit rates. Plus an average electricity customer saves a further 15% compared to our standard Home Electricity Plan*. Get personalised electricity usage data. No more estimated reads.
*Consumption allocated in accordance with RMDS (ESBN) guidelines. Day 41.98 Peak 43.98 Night 22.47 ex VAT. Day 45.76 Peak 47.94 Night 24.50 inc VAT. Rural Standing Charge €217.08. Urban Standing Charge €276.06. Gas 12.23 ex VAT 13.33 inc VAT. Standing Charge €141.60. Unit rates in c/kWh.
Green Electricity
We operate 40 wind farms in locations across the country & supply 23% of Ireland's total wind power.
Find out more
No Hidden Fees
No hidden extras, no deposit required, no cancellation fee after contract & no additional costs.
View dual fuel plans
Our Cheapest Energy
Pay by direct debit to save on your energy bill & monthly energy costs when you register online.
View dual fuel plans
The future of energy is here
Take control of your energy usage with an Energia smart plan and make savings. With a Smart plan the power is in your hands.

View and compare our current Smart Meter plans and prices now.
Frequently asked questions:
There are different ways to save money on gas and electricity and make your bill more efficient. Some examples would include turning off appliances when not in use, buying energy-efficient appliances, and investing in LED light bulbs.
The
Estimated Annual Bill
is an estimate of the electricity and gas bill for the average household in Ireland for a year. It's based on the expected average consumption for one year which is 4,200kWh for electricity and 11,000kWh for gas.
Yes. Energia provides
100% Green Electricity
and supplies approximately 23% of Ireland's total wind power. We operate over 40 wind farms in locations across the country. We were also chosen as winners of the Green Energy Provider Award at the Green Energy Awards in 2020.
It's easy to switch dual fuel providers in Ireland. When switching to Energia the online switching process only takes 4 minutes. All you need is your MPRN, which you can find on the top right-hand side corner of your bill, and your bank details.

Once you've signed up with us, we'll contact your old energy supplier and start the process of switching your energy account over to Energia. You do not need to contact your old supplier, we will take care of everything.
A dual fuel tariff is also known as a dual fuel bundle or plan, which is when an energy supplier provides you with both your gas and electricity.
Energia Rewards
When you switch to Energia you can get value for money on more than just your energy. We're bringing our customers exclusive offers, discounts and cash back with Energia Rewards.

It's free to register and you could save €€€!
Trust Pilot Review
5 days ago
Sarah in Retention
I spoke to Sarah in the retentions team and I just wish the experience was as pleasant with everyone I call. A pleasure to deal with, nothing was too much trouble. Lovely girl and exceptionally funny, I'll be asking for her next year!
Trust Pilot Review
8 days ago
Ever had a pleasant call with your energy prodivder?
Did you ever had a pleasant call with a Energy provider? Not "obviously selling" anything, but deeply patient, explaining everything in detail over and over, giving general advice where needed and helping you out understanding electricity bills and contract- Laura Kelly! It was a super pleasant call, all my concerns could be worked on and she helped me going comfortable in a new contract with Energia for 12month. Thank you!
Trust Pilot Review
12 days ago
Awesome customer Service
Awesome customer Service, Verry helpful and responsive. I really appreciate such engagement and help with solving any cases.
Trust Pilot Review
13 days ago
Great service
Spoke with a very pleasant and helpful lady called Holly who went through all my options, explaining each one clearly in a knowledgeable and patient manner. Very happy with my new contract and well done to Holly for making it so easy.
Trust Pilot Review
15 days ago
Top marks
The customer service agent Megan was such a pleasant helpful lady. She made my transition and transactions so much easier. Also time to get through to customer services wasn't too delayed. I'm not a fan of online business so Energia have the correct balance.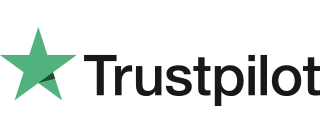 Showing 4 or 5 star reviews